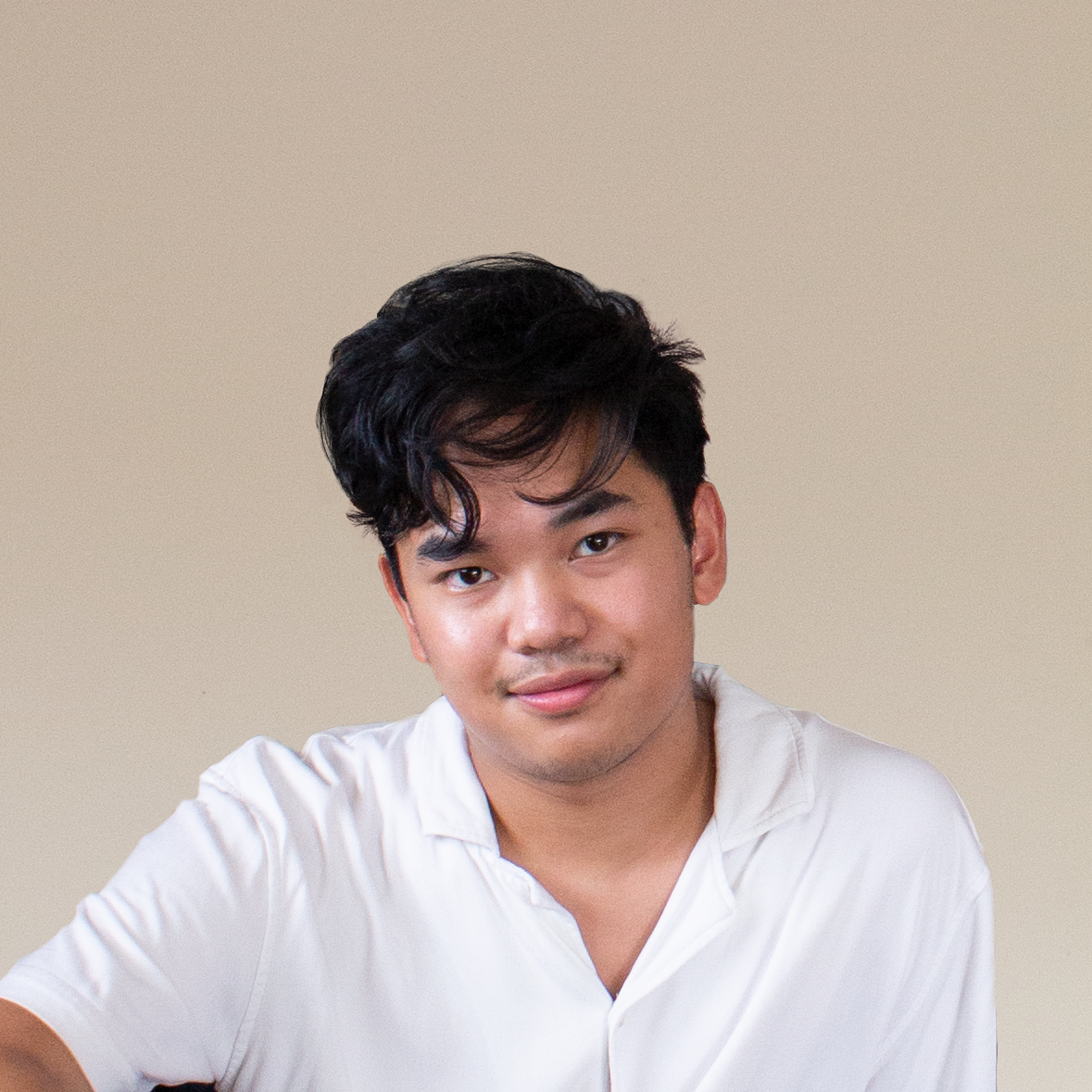 Joaquin Gonzales is a Brisbane-based artist whose practice focuses predominantly on self identity in relation to immigration, religious doubt, consumerism and the abject. Responding to his upbringing in a traditional Filipino home, his practice is heavily informed by Roman Catholic ideology. Aiming to incite dialogue in regards to the somewhat unquestioned absurdity of organised religion and the existence of aN omnipotent deity, his work addresses his ever-changing relationship with Catholicism though sculpture and installation. Often recontextualising everyday objects through the integration of Catholic iconography and symbolism, Joaquin emphasises an almost comedic link between religious tradition and modern living.
Joaquin has recently graduated with a bachelor of fine art (visual arts) at Queensland university of technology.  during his degree, he was part of Queensland university of technology's visual art collective post datum. his digital marketing role in post datum mainly consisted of maintaining post datum's instagram page. in march 2019, he undertook an internship at house conspiracy, where he worked directly under house conspiracy's creative director. he remains part of house conspiracy as a media and communications board member.
2019 - bachelor of fine arts (visual arts) | QUEENSLAND UNIVERSITY OF TECHNOLOGY, BRISBANE
2016 - Certificate iii in visual art  | TAFE SouthBANK
February 2020 - hey neighbour | wreckers artspace
November 2019 - EPOCH: QUT VISUAL ARTS GRADUATE EXHIBITION | QUT CREATIVE INDUSTRIES PRECINCT
AUGUST 2019 - RECLAIMED | Frank Moran GALLERY, kelvin grove
JULY 2019 - CONCURRENCY | Frank Moran GALLERY, kelvin grove
April 2019 - palimpsest | metro arts, brisbane
November 2018 - un/comfortable | substation gallery, wooloongabba
July 2018 - concrescence | Frank Moran gallery
march 2018 - alchemy | Frank Moran gallery
September 2017 - bed | Brisbane
NOVEMBER 2019 - NAVA Ignition Prize for professional practice
MAY 2019 - BOTANICA:  contemporary art outside | 
Commissioned by the Brisbane City Council. Curated by Urban Art Projects. Supported by Griffith University. Signature event of the Museum of Brisbane's Brisbane Art Design (BAD) festival.  
December 2018 - art datum zine: holiday
July 2017 - motionless publication
January 2020 - nextdoor Ari | co-founder
January 2020 - institute of modern art | volunteer
January 2020 - The personal is political | exhibition co-producer
JULY 2019 TO CURRENT - HOUSE CONSPIRACY | MEDIA AND COMMUNICATIONs
August 2019 to current - outer space ari | volunteer
July 2019 to November 2019 - QUT graduate exhibition management
March 2019 to June 2019 - house conspiracy | intern
July 2018 to July 2019 - post datum | digital marketing 
July 2017 to June 2018 - post datum | Committee